DBAR: science writer and editor
Editor | DBAR edits scientific proposals for national and international funding schemes, papers for high-impact peer-reviewed journals, websites, educational materials, year reports and self-assessments. Whether it's a final touch or a complete rewrite: DBAR aims to fully reveal the beauty of your scientific work and vision.
Writer | DBAR translates scientific breakthroughs into clear narratives accessible to a broad audience, whether in written or filmed form. 
Science & technology | DBAR has a background in applied physics / nanotechnology (MSc, PhD) and a track record in supporting scientists and research institutions in the natural sciences. Editing projects have been in the areas of biophysics, biomechanics, theoretical physics, high-energy particle physics, mathematics, nanochemistry, material sciences, complex fluid rheology, quantum physics, nanophotonics, traffic modelling, sports engineering and biotechnology. 
Software platforms | Microsoft Word, LaTeX, Pages, LibreOffice, Google Docs
Main office | Rotterdam, The Netherlands
Editing services
Grant proposals
Thorough edits, overall feedback, technical conditions check, or just a quick final editing round: DBAR reveals the beauty of your scientific vision.
Science communication
Popular science writing, interviews with scientists, filmed items: DBAR brings scientific breakthroughs to a broad audience.
Scientific papers
General editing support, feedback from a non-expert point of view, applying the journal's specific style guide: DBAR gets your paper ready for submission.
Customers
Delft University of Technology
TU Delft Sports Engineering Institute
Erasmus University Rotterdam
Erasmus School for History, Culture and Communication
National Centre for High-Resolution Microscopy
Delft University of Technology
Kavli Institute of Nanoscience Delft
Groningen University
Groningen Biomolecular Sciences and Biotechnology Institute
QuTech
Delft
Delft University of Technology
Bionanoscience Department
Leiden University
Leiden Institute of Physics (LION), Leiden Institute of Chemistry (LIC)
Radboud University
Experimental High Energy Physics
Eindhoven University of Technology
Department of Chemical Engineering and Chemistry; Department of Applied Physics
Casimir Research School
Delft - Leiden
BE-Basic
Institut de Fisica d'Altes Energies
NETWORKS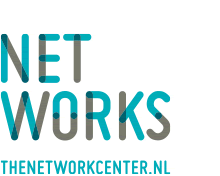 Nikhef
National Centre for Subatomic Physics, Amsterdam
AMOLF
Amsterdam
Medical Delta
Delft - Leiden - Rotterdam
Twente University
Optical Sciences; Biomedical Signals & Systems
University of Amsterdam
Institute of Physics
Delft University of Technology
Precision and Microsystems Engineering Department / NanoEngineering Research Initiative
Amsterdam Institute for Social Science Research
Delta Institute for Theoretical Physics
Delft TopTech
Delft University of Technology
Reactor Institute Delft
Bioprocess Pilot Facility
Delft
Universidad de Cádiz